Visual

Innovate

is

the

second

party

that

takes

your

business

as

their

own
Programming,

Marketing

&

more
High-quality work to help you grow business.
Brand Identity
Product Branding
Mobile App
App Design & Development
Web Solutions
UI/UX , Development
Social Media
Social Media marketing
Photography
Show your Business
SEO Optimization
Market Expansion
Business Plan
Market Research
Graphic Design
Media Production
Our

creative

team

will

be

pleased

to

enhance

your

presence
Don't think hard, Think smart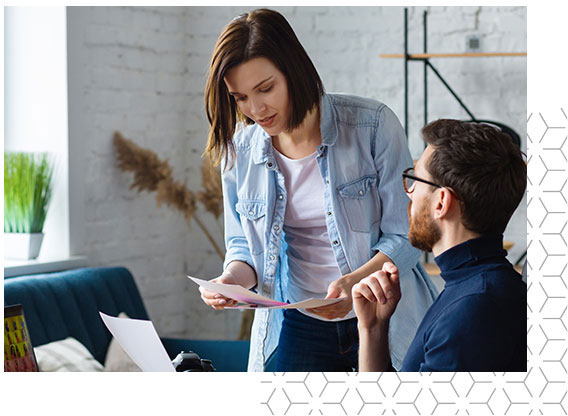 We're expert. We come to work. To make things. We listen, learn and work together. And we really believe dream work.
Visual Innovate is willing to take your business to a whole new level, our mission is to deliver the best quality and most innovative plans, strategies to give you an extraordinary piece of art that helps your business to take steps closer to your audience.
To give a full package that will help your business engage with your audience.
We value the experimentation, the reformation of the message.
Really enjoy using Visual to Build my Identity.

Coffee Museum
Awesome project management project! Greatly help communication and follow-up/tracking! To get the best for You should definitely use this!

Vip Insurance
Really enjoy with your team to engaged with my customers.

Trust Shop
We've struggled with disparity between mocks and implementation. Visual makes it easy for us to close the gap of our capacity.
Munasbat company
Visual helps all our team save time and stay aligned in the review process.
PROFESOR desert
The best development company in Jordan specialized in development and printing . From USA
Taqwa bakery